114th Annual Dinner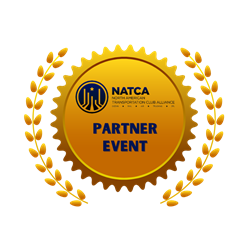 All members of NATCA Partner Clubs will receive discounted rates to this event. Please contact TCC staff at staff@traffic-club.org in order to receive the appropriate discount.
Join us for the Transportation, Supply Chain & Logistics industry's can't miss event! You're invited to an evening of networking, fun and unparalleled camaraderie.
Location
Marriott Marquis Chicago
2121 S. Prairie Ave.
Chicago, IL 60616
Date & Time
Thursday, May 26th, 2022
General Reception: 6:00 PM - 7:00 PM in the Great Lakes Foyer (2nd Floor)
Annual Dinner: 7:30 PM -10:00 PM in the Great Lakes Ballroom (2nd Floor)
After Party: 10:00 PM - 12:00 AM in the Grand Horizon Ballroom (4th Floor)
Dress Code
Black tie optional
Earlybird Rates
Members & Member Guests: $225/person (Rates increase to $250/person after April 25th!)
Non-Members: $275/person (Rates increase to $300/person after April 25th!)
Note: Each table seats 10 people. If you'd like to reserve a full table for your company, you'll need to purchase 10 tickets.
No cancellations after Friday, May 13th, 2022

---
GUEST SPEAKER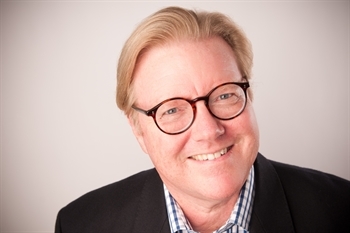 Traffic Club leadership is excited to welcome Bill Butterworth as the Annual Dinner guest speaker!

Bill Butterworth is an award-winning speaker and author with nearly 40 titles to his name. Whether it's a Fortune 500 company, professional sports team, or a family conference, Bill's extraordinary ability to blend humor, storytelling, wisdom and practicality has resonated with a wide range of audiences across the globe.
For close to 30 years Bill has traveled full-time speaking to hundreds of audiences, including Fortune 500 clients such as Microsoft, Walt Disney, Ford, Chrysler, Bank of America, and Verizon, as well as over 50 professional sports teams in the NFL, NBA, and Major League Baseball.

Beyond speaking, Bill has authored over three-dozen books as a writer and a ghostwriter. His latest contribution is a book entitled Everyday Influence. Other authored titles include such classics as Balancing Work and Life, Building Successful Teams, The Short List, and The Promise of the Second Wind.
---
---
Safety Guideline Disclaimer:

TCC is committed to your safety at the 114th Annual Dinner & Golf Outing. TCC will obey guidelines put forth by Illinois, Cook County, the Marriott Marquis, and Cog Hill during the event. By registering for and attending the 114th Annual Dinner & Golf outing you agree to follow these guidelines.