April Executive Series Luncheon
Apr 20, 2023 at 11:30 AM
The Drake Oak Brook
2301 York Road
Oak Brook, IL 60523
View on map
---
Description
Our April Exeuctive Series Luncheon will take place on Thursday, April 20th, 2023 featuring guest speaker Ted Prince, Co-Founder & Chief Strategy Officer, Tiger Cool Express.

Ted will speak about building the intermodal ramp of tomorrow – the Tiger Tri-Cities Logistics Center. The envisioned Tiger Tri-Cities Logistics Center will benefit the entire agricultural and manufacturing community in the three-state region by providing cost-effective and environmentally benign transportation capacity. Initially, service is intended to be offered between: Wallula and the Northwest Seaport Alliance on-dock facilities for dry imports and exports (in ISO equipment) as well as between Wallula and Chicago (and beyond) with Tiger Cool Express refrigerated domestic containers. Service scope is expected to eventually expand into other markets, such as the I-5 corridor and Mexico.

Guest Speaker:
Ted Prince
Co-Founder & Chief Stategy Officer
Tiger Cool Express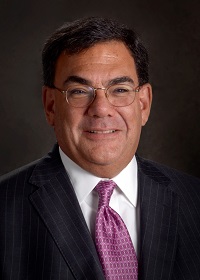 Mr. Prince is co-founder and Cheif Stragegy Officer of Tiger Cool Express LLC, a venture founded in 2014 that is dedicated to rail intermodal transportation of temperature-controlled freight. The service offers a low-cost, more dependable, and environmentally friendly alternative to long-haul truck transportation.

Mr. Prince has spent his career of 40+ years in the transportation industry and is a globally recognized intermodal thought leader. He was awarded IANA's Silver King Pin Award in 2022 for lifetime achievemet and contribution to the intermodal industry. He also published over 400 articles and columns. Click here to read more.



Date & Time:
Thursday, April 20
11:30 AM - 1:30 PM

Location:
The Drake Oak Brook
2301 York Road
Oak Brook, IL 60523

Cost:
Members & Member Guests: $75
Non-Members: $95
Educators and Students: $35

Tentative Agenda:
11:30 am - 12:00 pm Registration and Networking
12:00 pm - 1:00 pm Luncheon
1:00 pm - 1:30 pm Guest Speaker

Register Now!
---
Sponsorship Opportunity
The Traffic Club is always looking for ways to give our member's companies an opportunity to get some recognition. One opportunity the Club offers is the chance to sponsor an event hosted by the Club. If your company is looking for a way to support the Club, and also get a bit of recognition in front of a group of industry peers, this is your chance!

For the April Executive Series Luncheon we are offering the following Sponsorship Opportunity:
Event Sponsor - $500

Includes the following:
- 2 tickets to event
- Company recognition on sign near registration desk
- Company recognition on sponsor banner on TCC website
- Company recognition in email promotions for event
- Company recognition in edition of The Waybill following the event
Back to agenda