TCC October Executive Series Luncheon (Joint w/ ULCC Railway Supply Group)
Oct 4, 2019 at 11:30 AM
Union League Club of Chicago
65 W. Jackson Blvd.
Chicago, IL 60604
View on map
---
Description
Location: Union League Club of Chicago – 65 W Jackson Blvd, Chicago, IL 60604
Date: October 4th, 2019
Time: 11:30 AM – 1:30 PM
Guest Speaker: Stefan Loeb, Executive Vice President, Watco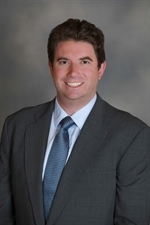 Stefan Loeb serves as Executive Vice President & Chief Commercial Officer for Watco Companies, L.L.C. of Pittsburg, KS. His responsibilities include leading all commercial activities including marketing and sales, strategic growth, business development, and acquisitions for the Watco family of companies. Prior to this role, Stefan served in multiple commercial roles at Watco including Chief Marketing Officer, Executive Vice President - Network Strategy, Senior Vice President – Marketing & Sales and Vice President of Business Development. Before joining Watco in 2010, Stefan spent nine years at Bank of America and its predecessor LaSalle Bank, mostly in the Surface Transportation Division providing capital and banking services to shortline railroads and rail supply companies.
Outside of his role at Watco, Stefan serves as Vice Chairman of the American Shortline & Regional Railroad Association, First Vice President of the Midwest Association of Rail Shippers, Chairman of the Short Line Safety Institute, Executive Committee and Founding Member of the Indiana University Kelley School of Business Transportation Executive Board, and President of the John W. Barriger III National Railroad Library.
Stefan holds a B.S. in Business, Finance from the Kelley School of Business at Indiana University – Bloomington and resides in Downers Grove, IL.
Tentative Agenda:
11:30am - 12:00pm Registration and Networking
12:00pm - 1:00pm Luncheon
1:00pm - 1:30pm Guest Speaker
Cost:
Members & Member Guests: $50
Non-members: $75
Educators and Students: $20
Reservations: Choose from three easy methods!
• Reserve online
• E-mail staff@traffic-club.org
• Contact the Traffic Club office at 630-529-1333
---
Thank you to our Event Sponsors!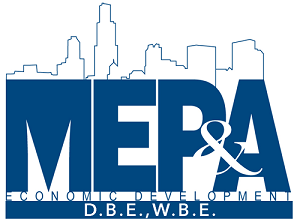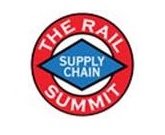 ---
Sponsorship Opportunity


The Traffic Club is always looking for ways to give our member's companies an opportunity to get some recognition. One opportunity the Club offers is the chance to sponsor an event hosted by the Club. If your company is looking for a way to support the Club, and also get a bit of recongition infront of a group of industry peers, this is your chance!
For the October Luncheon, we are offering the following Sponsorship Opportunity:
Event Sponsor - $500
Includes the following:
- 2 tickets to event
- Company recognition on sign near registration desk
- Company recognition on sponsor banner on TCC website
- Company recognition in email promotions for event
- Company recognition in edition of The Waybill following the event
If your company is interested in signing up as an Event Sponsor, please click "register" above & select "Sponsor."
Questions? Email TCC Staff at staff@traffic-club.org.
«
Back to agenda