April Executive Briefing with US Mexico Chamber of Commerce
Apr 18, 2018 at 12:00 PM
Navistar Corporate Headquarters
2701 Navistar Dr.
Lisle, IL 60532
View on map
---
Description
ONLINE REGISTRATION HAS CLOSED. CONTACT STAFF@TRAFFIC-CLUB.ORG TO INQUIRE ABOUT REGISTRATION.
The Future of the Internet of Things (IoT) & The Digital Supply Chain
Leveraging the shift to a data centric world
Luncheon & Supply Chain Conference
Keynote Luncheon Speaker:
Don DeLoach
Author: "The Future of IoT"
Mr. DeLoach is an Internet of Things (IoT) thought leader, author, and CEO with a
proven track record of success managing high growth B2B technology
companies. A strong leader with a dedication to serving customers. He has
extensive experience in global marketplaces. Don is Co-chairman of the Midwest
IoT Council and he is on the executive committee of the Array of Things Project
for smart cities and has held numerous director and board of positions.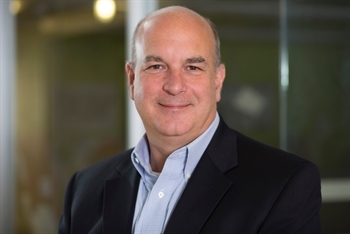 Join us to learn about systems that drive Smart Business, Smart Supply Chain, Smart Factories, Smart Machines, Smart Products, Smart Borders, Blockchain, and Autonomous vehicles.
Participating Supply Chain Leaders From:

Expert Panelists will discuss
OEM Supply Chain Leaders – Vision for Supply Chain Digitalization
The Complexities of Cross Border Trade – Compliance in the Digital World
Logistics Integration - Bringing the Pieces (and Data) Together
April 18, 2018
Time:
Noon to 5:00pm
Location:
Navistar Corporate Headquarters, Lisle, IL

Agenda
11:30 AM– 12:00 PM Registration / Network
12:00PM – 12:45PM Keynote Speaker – Don DeLoach
1:00PM – 1:05PM Welcome – Richard Roche
1:05PM – 1:15PM NAFTA Trade Negotiation Update – Ralph Biedermann
Panel 1
1:15PM – 2:15PM OEM Supply Chain Leaders – Vision: Digitalization and its impact on Cross-Border Trade & Transportation
Technology and Tradition are at war. The way we've always done it doesn't work in today's competitive global environment. But how will we get from here to there? Supply Chain Thought Leaders see how implementing digital technologies can move us to a whole new level of business success. The question is will the current market leaders turn their battleships or will new more nimble players infiltrate the marketplace and dominate through technology?
Panel includes OEM leaders from: Caterpillar, Navistar, Briggs & Stratton, and Whirlpool
2:15PM – 2:30PM Break
Panel 2
2:30PM – 3:30PM Compliance in the Digital World - The Complexities of Cross Border Trade
It's not just doing things right but rather it's doing the right things. That is what needs to be the focus of cross border activity between the United States and Mexico. We're dealing with the third largest economy for trade world-wide. If we don't change, the business will go to where it's wanted. Developing systems that better secures our border while gaining efficiencies is essential. Technology driven by digitalization is the key to improving on current methods of distribution including last mile delivery.
Panel includes: US CBP (Customs & Border Protection) and OEM Compliance leaders
Panel 3
3:30PM – 4:30PM Integrate Logistics with a Cross-Border Process: Bringing the Pieces (and Data) Together
What is really going on at the border and how can we do more when we're already running at full speed? Answer: Cast the vision, establish the strategy, organize the plan & process, and then implement efficient tactics using technology that delivers on all levels. Digitalization is offering new opportunities. Collaboration among Supply Chain leaders is the next best activity that will provide value so that the marketplace throughout North America will grow and prosper in a sustainable environment.
Panel includes: Carriers, Third-Parties, Customs Brokers and Technology Providers
4:30PM – 5:00PM Questions and wrap up and Networking
Non-US citizens must register with Navistar using This Form by April 4th.
Cost:
Members & Member Guests: $50
Non-members: $60
Educators and Students: $20
Reservations:
Choose from three easy methods!
• Reserve online (click "register" above)
• E-mail staff@traffic-club.org
• Call 630-529-1333
(No cancellations after April 11th, 2018)
«
Back to agenda