115th Annual Dinner, Golf Outing & Networking Lunch
May 24 8:00 AM–25, 2023 11:59 PM

---
Description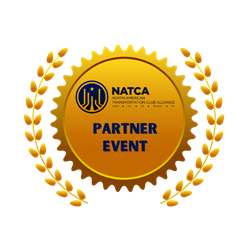 All members of NATCA Partner Clubs will receive discounted rates to this event. Please contact TCC staff at staff@traffic-club.org in order to receive the appropriate discount.
Traffic Club of Chicago's 115th Annual Dinner, Golf Outing & Networking Lunch will take place May 24 - 25, 2023!
Golf Outing & Networking Lunch:
Wednesday, May 24, 2023
Cog Hill Country Club
12294 Archer Ave.
Palos Park, IL 60439
115th Annual Dinner:
Thursday, May 25, 2023
Marriott Marquis Chicago
2121 S. Prairie Ave.
Chicago, IL 60616

Note: No cancellations after May 12th, 2023.
For full details, visit the following links:
---
NARS 2023 Annual Meeting

This year, TCC has joined forces with the North American Rail Shippers Association (NARS). NARS will be hosting their Annual Meeting May 24 - 26, 2023 at the same venue as our Annual Dinner - the Marriott Marquis Chicago.
Note: You must register for the NARS Annual Meeting seperately at the below link.
Click here for more details & registration for the NARS Annual Meeting
«
Back to agenda