Podcasts
The Traffic Club of Chicago is very excited to announce that our new Podcast series has begun! This new platform will be an opportunity for members and non-members to learn from masters who are shaping the future of supply chain and logistics in an ever-changing global marketplace. Join us as we take on "hot topics" with industry leaders preparing us for the challenges that the future holds. Industry leaders will include executives of shipping and manufacturing companies, economists, entrepreneurs and technology experts, to name a few.
This new series is part of our ongoing mission to supply our membership with insightful and relevant information about the industry, while using technology to grow membership and our brand awareness.
If you have asked yourself how can I create more value from my membership or meet cutting edge industry leaders, this is your chance to take advantage of what the Traffic Club has to offer.


Episode 10 - Jeffrey R. Leppert, Senior Vice President at Redwood Logistics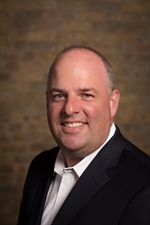 Jeff develops Redwood's commercial strategies for their enterprise mode and service offerings, helping forge value between their customers, carriers and people. These strategies include Redwood's various modes, service lines, business units and technologies.

Prior to his current commercial role, Jeff lead contract brokerage for Redwood Logistics, including their asset light intermodal division with North American coverage. The foundational knowledge & customers for Redwood's intermodal division are steeled from The Treppel Group, LLC, a company Jeff founded in 2008 and merged into Redwood in July 2013.
Jeff is backed by over 20 years of supply chain experience, Past President of The Traffic Club of Chicago, and active member in Transportation Intermediaries Association (TIA) and Intermodal Association of North America (IANA).

CN, Chicago and the EJ&E
The Traffic Club of Chicago linked to episode 60 of the CN Grain Insights Podcast series, hosted by David Przednowek, to educate our members on the history of the Elgin, Joliet and Eastern Railway and its importance to CN's network today. This episode, CN, Chicago and the EJ&E, was recorded on July 22, 2019 and describes the local history of this leading transportation service provider.

Listen Now

Episode 9 - Martin Lew, Founder & CEO at Commtrex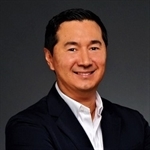 Mr. Martin Lew is the CEO/Founder of Commtrex, the largest electronic Marketplace for rail shippers to directly connect with railcar owners, transloaders, storage facilities, rail services and industry data. Prior to Commtrex, Mr. Lew was the Head of Sales and Origination for Mabanaft Coal Trading (America and Europe), Vice President on the Coal and Environmental Markets Trading Desk within J.P. Morgan's Global Commodities Group, Associate for the North American Emissions and Coal Group at Bear Stearns, and CEO/Co-Founder of Equate Systems. Martin has led the marketing and business development efforts for numerous software start-up companies. Mr. Lew holds a Juris Doctorate from Boston College Law School, and a Bachelor of Arts Degree with majors in Communications and Political Science from the University of Southern California.

Episode 8 - Ken Adamo, Cheif of Analytics at DAT Solutions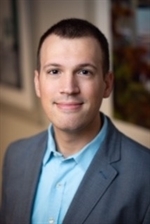 Ken Adamo is the Chief of Analytics at DAT Solutions, the largest truckload freight marketplace in North America. Adamo leads DAT's analytics team and serves as the company's senior industry analyst.


Prior to joining DAT, Adamo developed rate forecasting models and advanced pricing principles as Manager of Decision Science and Innovation at FedEx Custom Critical.




Episode 7 - Mike Regan, Co-Founder and Chief of Relationship Development at TranzAct Technologies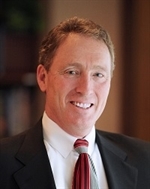 Mr. Regan co-founded TranzAct Technologies in 1984 and is extremely well known and active within the logistics industry.
He serves or has served on the Board of numerous Supply Chain and Transportation industry groups and he is very active within other C-Level professional organizations such as YPO-WPO, CEO, L-3, and other professional executive associations. He has received numerous industry honors including CSCMP's Distinguished Service Award, the Natural Industrial Transportation League's McCullough Award and NASSTRAC's Cultrona Award and Member of the Year Award. He is also an inductee in the Chicago Entrepreneurial Hall of Fame. Mr. Regan is a featured blogger for Logistics Management and has been quoted in publications such as the Wall Street Journal and numerous other transportation and supply chain industry publications.

Episode 6 - Tong Zhu, Chief Commercial Officer & Chief Strategy Officer at The Northwest Seaport Alliance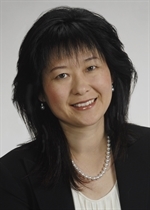 Tong Zhu oversees the organization's commercial team, including the alliance's cargo and real estate businesses, marketing and research.
Zhu most recently served as the chief commercial officer at the Port of Tacoma since 2010. She joined the Port of Tacoma in 2007. As chief commercial officer, she managed the activities of the Port's diversified business portfolio, including container, non‐container (breakbulk and RoRo), intermodal and real estate. She also oversaw the marketing, research and customer outreach activities of the Port's business development teams.
Before joining the Port of Tacoma, Zhu managed international relations at the Port of Seattle and directed the State of Washington's greater China trade development programs. With the state, she played a critical role in former Gov. Gary Locke's successful China trade development programs and helped advance and finalize business contracts and international agreements.
A cum laude graduate of the University of Washington Tacoma with a bachelor's degree in business administration, Zhu is a member of the Beta Gamma Sigma Business Society. She serves on the Executive Committee of the Washington State China Relations Council, and the Boards of Directors of the Japan America Society of the State of Washington and the Evergreen Building Products Association.

Episode 5 - Bryan Vaughan, TCC Past President & Vice President of Sales and Marketing at VTG Rail



Episode 4 - Mark Montague, Trucking Industry Analyst, DAT Solutions LLC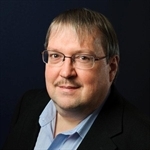 Mark Montague's career spans 37 years of transportation related activities starting as a dispatcher/analyst, moving into pricing and supply chain design.
Prior to joining DAT Solutions, Mark worked in 3rd party logistics at Ozburn-Hessey Logistics, Hub Group Distribution, and DSC Logistics. His primary focus has been on truckload and LTL pricing and negotiation with additional experience in quoting rail intermodal, ocean and air freight shipments. He has also worked consulting assignments and for brokerage and trucking companies in a variety of operational roles. Mark 's educational background includes an MBA in transportation from Indiana University and a BS in mathematics from Viterbo University, La Crosse, WI.

Episode 3 - Keith Prather, Managing Director, Armada Corporate Intelligence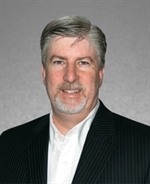 Mr. Keith Prather (MBA) is a Managing Director of Armada Corporate Intelligence and one of the companies' co-founders. During his ten plus years as Armada's primary strategist, he has worked with Fortune 500 companies on everything from merger and acquisition strategy to key account management, strategic planning and corporate marketing efforts. He has developed a number of proprietary analytical tools that have been used by companies of all sizes. These include tools designed to position a company in its competitive market, forecasting of competitive movements in an industry sector, identification of the impact of competitive scenarios, and strategic optioning for high-level corporate strategy. He has worked with teams to understand supply chain and strategic business activities in key account programs with companies such as Wal-Mart, Honeywell, GE, Toyota, Boeing, US Department of Defense, FEMA, and many others.
Keith is the chief editor and one of the two primary writers for the Armada Executive Intelligence Brief as well as for the Armada Industry Intelligence Briefs that have been developed for select industrial sectors. In addition, he writes contributions to an industry briefing for a major client in the transportation sector hitting more than 400,000 businesses weekly. He has also developed a comprehensive transportation index for a major client in the sector. Keith is also a public speaker for industry associations.
Keith has an MBA with a focused thesis on Corporate Intelligence and has experience in Asia. He is a former Chief Financial Officer and has an extensive background in data analysis. His family background is in the field of national security and this exposure informs the style and approach that Armada takes as it seeks to help executives prepare for the challenges they face.

Episode 2 - Ken Eriksen, Senior Vice President, Head of Client Advisory and Development, and Energy and Transportation at Informa/IHS Markit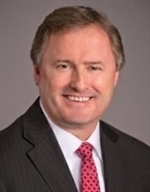 Mr. Eriksen is the head of the IHS Markit's IEG Vantage Client Advisory and Development, and Energy and Transportation groups. In this capacity, he directs the group's efforts in client advisory and development, risk management, consulting and events.


Since joining IEG in 2001, Mr. Eriksen led the Transportation, Industrials and Energy Services team and co-led the project consulting practice
Mr. Eriksen regularly speaks on commodity, transportation and infrastructure issues and developments and is an expert witness in the area of transportation, logistics and supply-chain matters.
Prior to joining the company, Mr. Eriksen worked for USDA's National Agricultural Statistics Service as an agricultural statistician. In that capacity, he conducted national surveys and set national estimates in agriculture.
Also while at USDA, he worked for the Agricultural Marketing Service on its transportation and marketing program, conducting research and analysis on domestic and international transportation issues.


Episode 1 - Randy Lewis, Retired Senior Vice President, Supply Chain & Logistics at Walgreens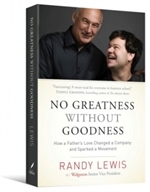 As Senior Vice President Supply Chain and Logistics at Walgreens, Randy Lewis bet his career that he could create an inclusive workplace at one of America's biggest corporations where people with disabilities could not just succeed but thrive. Randy designed and opened the first distribution facility of its kind to employ a significant number of people with disabilities (more than 40% of the workforce has a cognitive or physical disability.) Drawing inspiration from his autistic son, Randy has become a speaker and author on the topics of incorporating those with disabilities into the workforce.
Randy has created thousands of full-time jobs for people with disabilities. In his book, No Greatness without Goodness, he offers a firsthand account of what it takes to lead with courage in order to change people's lives for the better. Randy's motto is "What's the use of having power if you don't use it to do good."
You can find his book, No Greatness without Goodness: How a Father's Love Changed a Company and Sparked a Movement, on Amazon by clicking here.