Upcoming events
About Us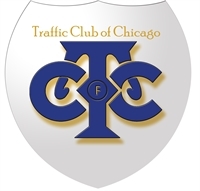 The Traffic Club of Chicago is your place to make connections with other dynamic leaders in the supply chain, logistics and shipper communities throughout Chicagoland. Dedicated to providing you with insightful and relevant information about your business, the Traffic Club serves its membership with a wide range of programs and resources.
TCC Members
---
Membership
Connect with supply chain and logistics leaders when you join the Traffic Club of Chicago. It's the one place to network, learn, find jobs, and socialize with all the players in this diverse industry, including 3PLs, technology providers, suppliers, carriers and shippers. The Traffic Club offers membership for both individuals and organizations.
---
Join Our E-Newsletter, "The Waybill"
Each month, the Traffic Club of Chicago sends an e-newsletter to keep members and industry contacts up to date on TCC & other indusry happenings. If you're not yet subscribed, use the link below to join our Waybill contact list today!
---
Thank you to our Sponsors