4th Annual TCC-MARS Kickball Tournament
Jun 29, 2023 at 5:00 PM
Lincoln Park Fields
2045 N. Lincoln Park West
Chicago, IL 60610
View on map
---
Description
Join the Traffic Club of Chicago and the Midwest Association of Rail Shippers for a night of fun & networking while playing kickball at Lincoln Park Fields!

See the full event details below:

Date & Time
Thursday, June 29th
5:00 PM - 8:00 PM

Location
Lincoln Park Fields
2045 N. Lincoln Park West
Chicago, IL 60610
Cost
FREE for members and non-members!

After Party
We have booked the upstairs area at Woodie's Flat (1535 N Wells. St. Chicago, IL 60610) which is walking distance from the fields.
---
Sponsorship Opportunity
The Traffic Club is always looking for ways to give our member's companies an opportunity to get some recognition. One opportunity the Club offers is the chance to sponsor an event hosted by the Club. If your company is looking for a way to support the Club, and also get a bit of recognition in front of a group of industry peers, this is your chance!

For the 4th Annual TCC-MARS Kickball Tournament we are offering the following Sponsorship Opportunity:
Event Sponsor - $500

Includes the following:
- 2 tickets to event
- Company recognition on sign near registration desk
- Company recognition on sponsor banner on TCC website
- Company recognition in email promotions for event
- Company recognition in edition of The Waybill following the event
THANK YOU TO OUR SPONSOR!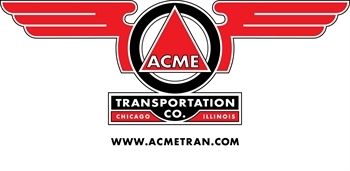 «
Back to agenda