February Executive Briefing with U.S. Mexico Chamber of Commerce
Feb 20, 2020 at 8:00 AM
Blue Cross Blue Shield Building
300 East Randolph Street
50th Floor
Chicago, IL 60601
View on map
---
Description
Executive Briefing with U.S. Mexico Chamber of Commerce


Hosted by Traffic Club of Chicago and U.S. Mexico Chamber of Commerce


"CROSS-BORDER TRADE AND LOGISTICS: MOVING INTO THE NEW DECADE"


Thursday, February 20, 2020
Blue Cross Blue Shield Building (50th Floor)
8:00 a.m. – 8:45 a.m.
Breakfast and Networking


8:45 a.m. – 9:00 a.m.
Welcome and Introductions
- Ralph Biedermann, Executive Director, U.S. – Mexico Chamber of Commerce, Mid-America Chapter
- Jason Olinger, Vice President, YRC Worldwide


9:00 a.m. – 9:30 a.m
.
Speaker Keynote: "The USMCA and New Opportunities for Trade"
- José L. Zozaya, President, Kansas City Southern De Mexico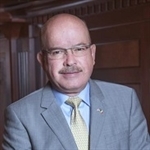 José Zozaya is President, General Manager and Executive Representative of Kansas City Southern de México, S.A. de C.V. (KCSM), subsidiary of Kansas City Southern (KCS) (NYSE: KSU). He was appointed for this position in April 2006.
Headquartered in Kansas City, Missouri, KCS is a transportation company that has investments in railways in the United States, Mexico and Panama. KCS's railroad shares and strategic alliances in North America are the main components of a NAFTA rail system, which connects the commercial and industrial centers of the United States, Mexico and Canada.
Keep Reading...


9:30 a.m. – 10:30 a.m
. Panel #1 - "Practitioners and Policy Makers: A Collaboration in the Cross-Border Environment"


How can we help each other to establish a sustainable supply chain and then generate an ongoing value among manufacturers, suppliers, third parties and government policy makers to benefit all the players, including the customers of international businesses on all sides of the border? Can collaboration bring value to the North American Alliance, which contains the largest trading network in the world? How do we produce "win, win, win" and how can we make it even more beneficial to this International Network through a collaborative process?
Moderator: Denny Grim, President of Business 2 Business Communications
- John Marchese, International Director of DHL
- Bob Moran, President of First Logistics
- Michael Wohlwend, Managing Principal at Alpine Supply Chain Solutions
- Matt Silver, CEO of Forager
10:30 a.m. – 10:45 a.m.
Coffee Break


10:45 a.m. – 11:00 a.m.
NASCO 21st Century Border Action Plans
- Ralph Biedermann, USMCoC and NASCO Member


11:00 a.m. – 11:30 a.m.
Plenary Session - "Our Trilateral Relationship with Mexico and Canada Going Forward"
- Consul General Reyna Torres, Consulate of Mexico in Chicago
- Consul General John Cruikshank, Consulate of Canada in Chicago


11:30 a.m. – 12:30 p.m.
Panel #2 - "Third Party Participation"

Forwarders, brokers, 3PLs & carriers all play a role in moving freight inside the international supply chain. Question is…do they bring value to the process or is it just an added cost? How does technology fit into the equation? What are the benefits that manufacturers and retailers expect to gain when inviting providers to get involved in their processes? Do the beneficial owners of the freight find value when engaging transportation, distribution, warehousing and logistics third parties into their process?


Moderator: Bill Cassidy, Transportation Editor – Journal of Commerce
- Larry Bajmakovich, Sales Manager of BDG International
- Troy Ryley, President at Redwood Logistics Mexico
- Jose Minarro, Vice President Mexico at Sunset Transportation
- Brian Bourke, Chief Growth Officer at SEKO Logistics
12:30 p.m. – 1:15 p.m.
Luncheon Break
– Speakers
- "The Administration's Trade Policy Plans for 2020" Kevin Courtois, U.S.-Chamber of Commerce
- "Trade Patterns of Illinois with Mexico and Canada" Cindi Tomei, Vice President, IMA


1:15 p.m. – 1:45 p.m.
Border Infrastructure Development
- Manuel Hernandez, NADBANK
1:45 p.m. – 2:00 p.m.
Open Discussion Period


2:00 p.m.
Adjourn


Cost:
Members: $85
Non-Members: $100
Educators & Students: $50

Expect to hear from panelists and speakers from the following companies: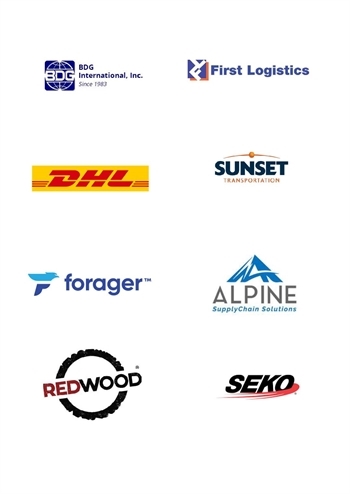 «
Back to agenda